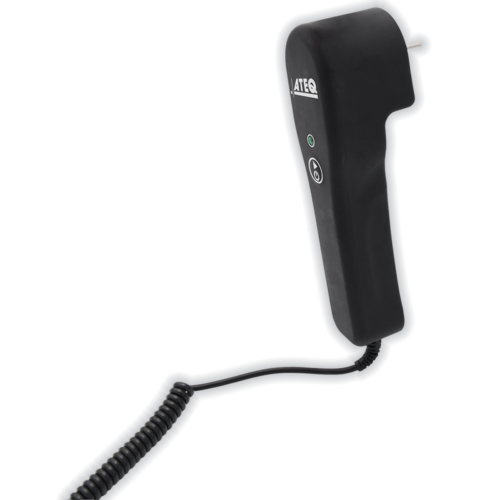 Tire Tread Depth Gauge - VT56 Accessory
The Tire Tread Depth Gauge is an add-on accessory for the VT56 OBD2 Diagnostic TPMS Tool. The accessory allows a technician to measure tire tread depth with high accuracy when checking TPMS sensors during routine service and maintenance checks. In one simple gesture, it can detect worn tires, tire damage and indicate poor alignment.
Features
Quickly captures 3 tire measurements (inner, center, outer)
Measures with an accuracy of +/-1% + 0.0012 inches (0.03 mm)
Measures 4 to 7 wheels per vehicle
Green, yellow and red color codes on VT56 tool screen indicate wear
Automatic calibration checks before every use
Gallery
Manuals & Product Info
Manual
Need more information on how to use the tool? Check out manuals and other informational materials here.
Select language TTD
Factsheet
Here you will find various tool specifications and other helpful documents to help you get to know the tool better.