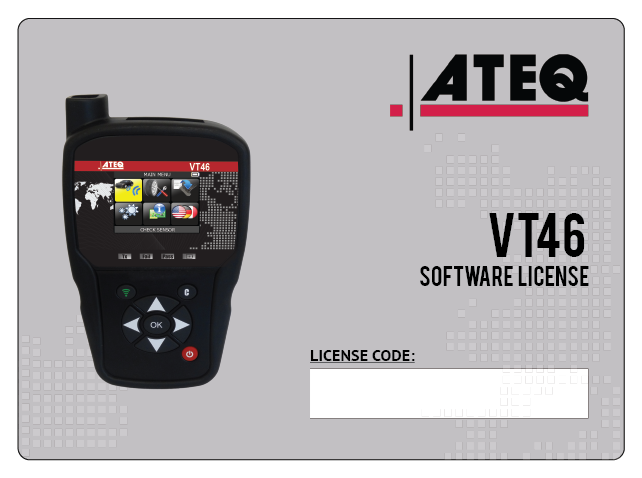 UPDATE SUBSCRIPTIONS
Receive monthly updates on your VT46 TPMS tool with the annual software subscription including the latest and greatest features and coverage. The latest software update subscription also includes new tool functionalities, procedures, corrections, vehicle coverage, sensor coverage and more.
Features
New vehicle and OE Aftermarket sensor coverage added each month
New OBD relearn routines added every month
Subscribe to receive a tech release email for each release
Update the VT56 TPMS tool as many times as needed with the annual subscription
Manuals & Product Info
Manual
Need more information on how to use the tool? Check out manuals and other informational materials here.
Select language VT46
Factsheet
Here you will find various tool specifications and other helpful documents to help you get to know the tool better.