NOVI, Mich. – ATEQ TPMS Tools, LC, leader of TPMS Tool solutions for the OE, Industrial, and Aftermarket industries announced on Thursday that the organization will host an educational seminar for SEMA attendees on Tuesday, Nov. 2 at 3 pm in booth #42123 with professionals across the TPMS industry moderated by Matt White. 
Every year at SEMA, ATEQ has the goal to educate attendees and aftermarket professionals from around the world. This year, ATEQ wants to provide the best educational experience for show-goers and those who cannot attend the show in person by gathering industry experts in one place to discuss one topic: TPMS. 
To fully understand the scope of TPMS, the ATEQ team has composed nine sub-topics to dive deeper into the broad category of TPMS. With the help of experts from around the industry, ATEQ can fulfill its goal of educating SEMA attendees and aftermarket professionals. 
"We are extremely excited and proud to gather leading industry experts in one place to educate SEMA attendees and individuals around the world," said Eri Muca, Global Aftermarket TPMS Manager. "After not having an in-person show in 2020, it's imperative that the industry comes together to showcase what's expected in the future."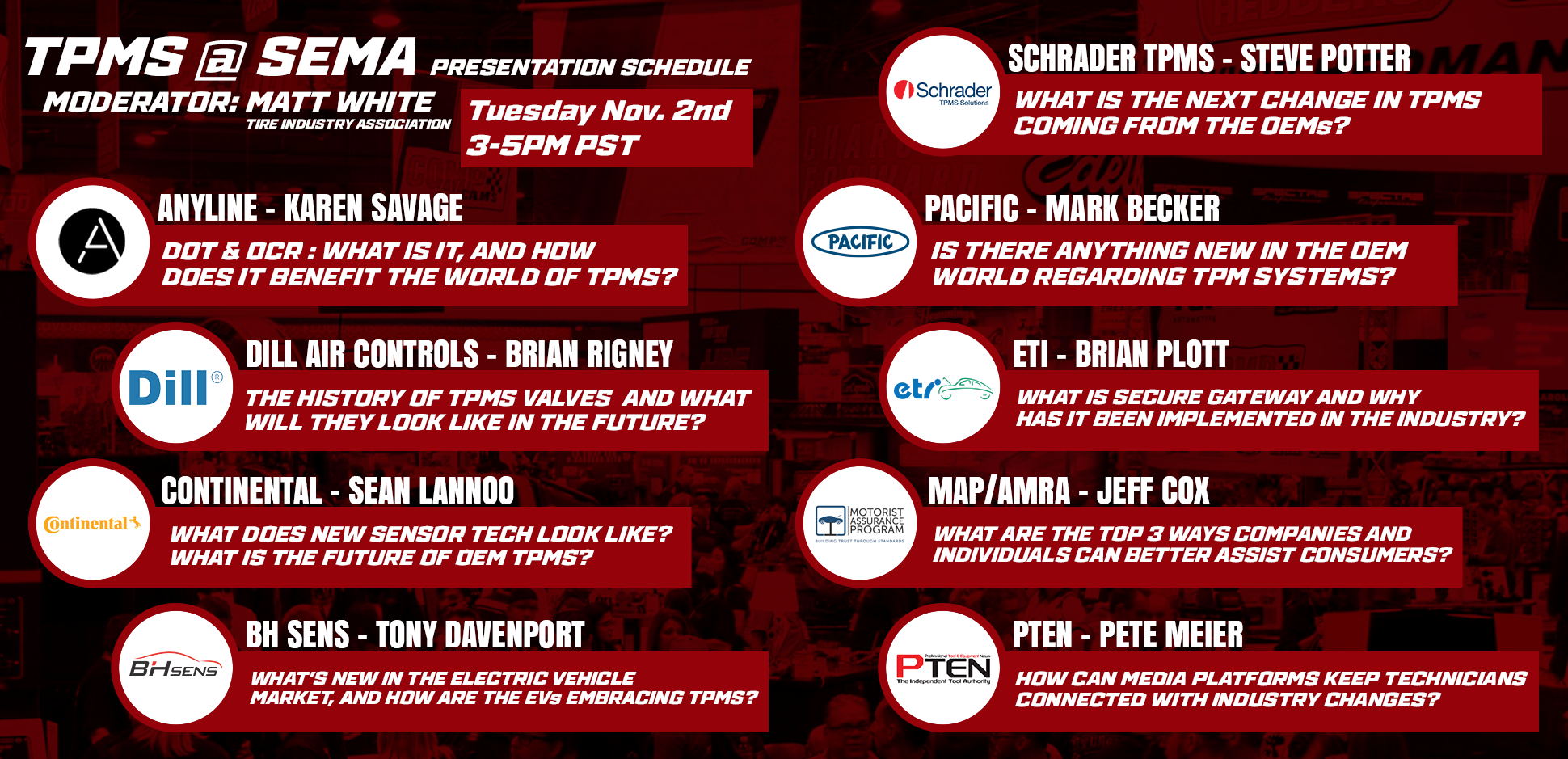 The event will be live-streamed on ATEQ's Facebook, LinkedIn and Instagram pages as well as recorded and posted to YouTube after the event for those who can not attend SEMA.
About ATEQ TPMS Tools
ATEQ TPMS Tools, LC is a division of ATEQ which was founded in 1975. We are the number one world supplier in the TPMS (Tire Pressure Monitoring System) field by supplying an entire range of TPM activation tools for both assembly lines and tire repair shops. ATEQ is a perseverant global family of passionate individuals who are driven by our customers to innovate industry-leading TPMS devices and technology that help suppliers and distributors worldwide.
Media Contact
Emily Humpert, Marketing Communications Manager – ehumpert@ateqtpmsusa.com