Novi, MICH. – ATEQ TPMS Tools, LC, leader of TPMS Tool solutions for the OE, Industrial and Aftermarket industries announced the addition of Alfonso Rodríguez Álvarez to the TPMS Technical Support team as a representative for Mexico. Rodríguez's responsibilities include assisting ATEQ tool users in troubleshooting TPMS related issues, training customers with ATEQ TPMS tools and TPMS tools with "powered by ATEQ" software. Rodríguez will also be supporting in the repairs department, where his responsibilities include communicating with customers on the status of their repairs, testing devices after repair, and managing service tracking.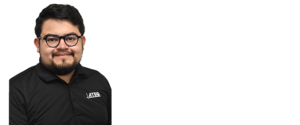 "We're ecstatic to add Alfonso to the ATEQ TPMS team. With the growing automotive aftermarket industry in Mexico, it's great that we are expanding our support coverage to this region," said Customer Service & Support Manager, Ardit Shameti.
Rodríguez studied pharmaceutical chemistry at Universidad Autónoma de Querétaro. Upon graduating he decided to change paths and work in the automotive industry which led him to ATEQ.
"I took a chance, took a leap of faith and here I am. I am very excited for the opportunity. I get to travel and experience different work cultures and learn about everything here," said Rodríguez. 
TPMS technical support is available via email at help@supporttpms.com or by phone at 888-621-8767 six days per week, Monday through Friday, 8 am – 8 pm, and Saturday, 9 am – 3 pm. 
About ATEQ TPMS Tools
ATEQ TPMS Tools, LC is a division of ATEQ which was founded in 1975. We are the number one world supplier in the TPMS (Tire Pressure Monitoring System) field by supplying an entire range of TPM activation tools for both assembly lines and tire repair shops. ATEQ is a perseverant global family of passionate individuals who are driven by our customers to innovate industry-leading TPMS devices and technology that help suppliers and distributors worldwide.
Media Contact
Lauren Hauk – Communications Specialist, lhauk@ateqtpmsusa.com