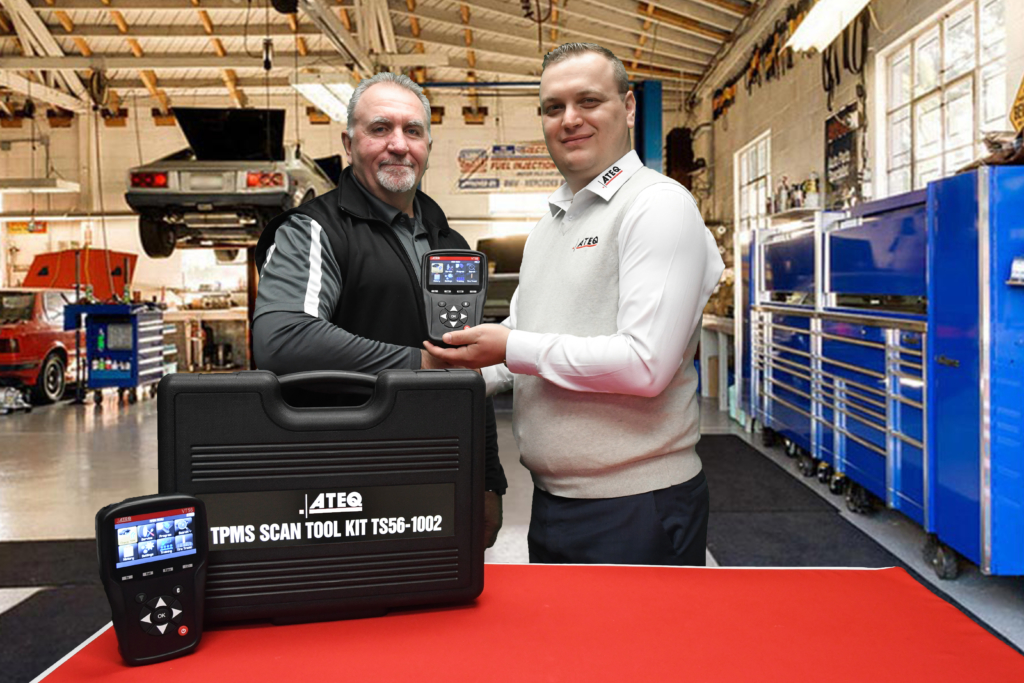 Livonia, Michigan (April 30, 2019) – ATEQ TPMS Tools, LC, leader of TPMS Tool solutions for the OE, industrial and aftermarket industries, received a visit from the Tire Industry Association for future educational planning and automotive tire service instructor training.
In early March, Matt White, Director of Tire Service, visited the ATEQ TPMS Tools facility in Livonia, Michigan to strategize future TPMS educational planning with Director of Sales, Eri Muca. During the visit, White participated in TPMS reset videos for the TPMS market industry.
In late March, Shawn Pease, Director of Automotive Tire Services, visited the ATEQ TPMS Tools facility for Automotive Tire Service (ATS) Instructor training. The team, consisting of support, marketing, service, and logistics, participated in the ATS course to partake in best tire and TPMS safety practices. The marketing team also worked with Shawn Pease to create videos on TPMS best practices.
"ATEQ has been a proud sponsor of the Tire Industry Association for many years, and this year, we wanted to take it a step further and bring the entire team on-board with TPMS and tire safety practices," commented Muca. "Education plays a very important role in the automotive industry, especially as TPMS and tire technology advances and changes every year. We are proud to certify and re-certify the entire ATEQ TPMS Tools team with TIA's ATS class, and we are looking forward to an optimistic and bright future with TIA."
The Tire Industry Association plays an important role in the tire industry, by promoting tire safety through training and education to aid businesses in further success through training and education. TIA has over 10,000 members from all 50 states and around the globe. ATEQ TPMS Tools sponsors the ATS tour, which certifies tire industry professionals throughout the United States.
For more information about the Tire Industry Association, visit www.tireindustry.org.
TIA videos
Sheila Stevens from ATEQ TPMS Tools interviews Shawn Pease, Director of Automotive Tire Service, about tire safety practices.
Matthew White, Director of TIA, shows how to perform an OBD and Manual relearn on a Buick Regal (article link).