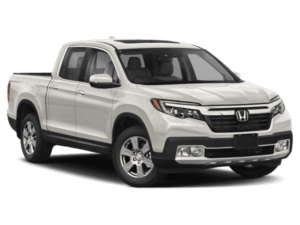 Over the next couple of months, we will be reviewing the best-selling Cars, SUVs, Minivans, and Trucks of 2019. During the month of June, we will focus on the best-selling trucks in 2019 in the United States.  

After the TREAD Act was mandated in 2007, all vehicles manufactured in the United States beginning in 2008, must be installed with direct or indirect TPMS systems.
The Honda Ridgeline is manufactured with a direct TPMS system. Direct TPMS has TPMS sensors installed in the wheel; if one or more tires indicate low tire pressure, the TPMS sensors will transfer the information to the vehicle's ECU.  An indicator light (low-line TPMS system) or each tire pressure will show on the dash (high-line TPMS system). The indirect TPMS system does not have TPMS sensors in the wheel; TPMS is measured by wheel speed through the ABS system.
Type of TPMS system:
Type of TPMS frequency:
315 MHz, years 2006-2014

433 MHZ, years 2017-2020
Type of Relearn procedures:
Type of TPMS tool required for TPMS reset
Direct TPMS system requires TPMS scan tool with OBD module to connect to the vehicle's DLC (

VT56

or VT46 brands), step by step relearn procedures are written in the tool.
Auto Relearn Procedure, years 2006-2014 & 2017-2020
OBDII connector is not required 

Confirm TPMS sensors are properly installed 

Adjust tire pressures to placard value

Activate sensors with TPMS tool

Start the engine and drive for at least 40 seconds at 15 MPH until telltale is OFF
Troubleshooting tips
Tip 1:
As cited in the TIA TPMS relearn chart, for Direct TPMS Honda systems 2008-2012, "a properly formatted TPMS scan tool is required to learn new sensor IDs when replacing sensors. After sensor ID's are registered to the vehicle, the [TPMS] MIL (malfunction indicator light) will flash until the vehicle is driven and the sensor ID's are received by the vehicle. This process can take 1-10 miles of continuous driving."