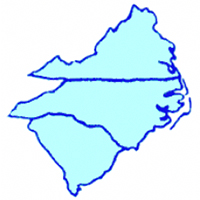 Livonia, Michigan (July 25, 2019) – ATEQ TPMS Tools, LC, leader of TPMS Tool solutions for the OE, industrial and aftermarket industries, announced the collaboration with a new sales agency, G.R.H SALES Co., including Conrad Haigler, Archie Goodwin, and Mike Schvenski as Sales Representatives.
The new sales representatives will have coverage in North Carolina, South Carolina, Tennessee, Virginia, and West Virginia. Combined, Haigler, Goodwin, Ryland, and Schvenski have a total of 80+ years of experience in the automotive industry, which will help ATEQ TPMS Tools excel further in the automotive aftermarket. They will be representing the ATEQ TPMS Tools product line, including the VT56, VT36, VT31, VT6, and Tire Tread Depth Gauge. 
G.R.H. SALES Co. also represents automotive AC equipment, Shop lights, Brake lathes, Wheel Balancers, Tire changers, Lifts, Lube and Alignment machines, and other related products. As a company, their goal is to maintain high levels of quality with current customers while simultaneously growing them and reaching new customers. 
G.R.H. SALES Co. is headquartered in Ashland, Virginia. Please see the individual representative's contact information below.  
Archie Goodwin
Conrad Haigler
Mike Schvenski

11011 Leadbetter Rd.

Ashland, VA 23005

5120 White Store Rd.

Wingate, NC 28174

11011 Leadbetter Rd.

Ashland, VA 23005

Main Phone: 804-798-4937

Cell: 804-339-2701

 Office-Fax: 704-624-3073

Cell: 704-604-6675

Office: 804-798-4900

Cell: 804-314-3983

Email: 

atgoodwin@grhsales.com

 
  

Email: 

chaigler@grhsales.com

  

 Email: 

mike@grhsales.com

 
About ATEQ TPMS Tools 
ATEQ TPMS Tools, LC is a division of ATEQ which was founded in 1975. We are the number one world supplier in the TPMS (Tire Pressure Monitoring System) field by supplying an entire range of TPM activation tools for both assembly lines and tire repair shops. 
Media contact
Emily Humpert – ehumpert@ateqtpmsusa.com