Novi, MICH. – ATEQ TPMS Tools, LC, leader of TPMS Tool solutions for the OE, Industrial and Aftermarket industries announced the addition of Brian Muça to the marketing team as a Marketing Intern. Muça will be responsible for assisting the marketing team with the organization of internal documents, reinforcing the ATEQ brand across all divisions, assisting with market research across all divisions, and brainstorming content for the TPMS and Leak Testing divisions.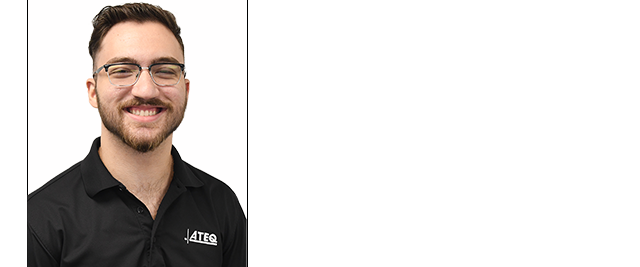 "I've greatly enjoyed working with Brian for the last couple years, so I'm even more excited to announce he is joining our marketing team. He certainly will be a great asset" said Marketing Communications Manager Emily Humpert. 
This is not the first time Muça has worked for ATEQ TPMS, with five years of experience within a variety of positions. He has most recently worked as a repairs representative. Currently, Muça is a senior at Wayne State University, where he studies International Marketing. 
"I'm very excited to be celebrating two accomplishments, not only working for ATEQ TPMS for 5 years but now getting to start as a marketing intern as well. I enjoy the idea that if you can believe it you can do it, and I certainly believe my internship with ATEQ will be very worthwhile," said Muça. 
About ATEQ TPMS Tools
ATEQ TPMS Tools, LC is a division of ATEQ which was founded in 1975. We are the number one world supplier in the TPMS (Tire Pressure Monitoring System) field by supplying an entire range of TPM activation tools for both assembly lines and tire repair shops. ATEQ is a perseverant global family of passionate individuals who are driven by our customers to innovate industry-leading TPMS devices and technology that help suppliers and distributors worldwide.
Media Contact
Lauren Hauk – Communications Specialist – lhauk@ateqtpmsusa.com