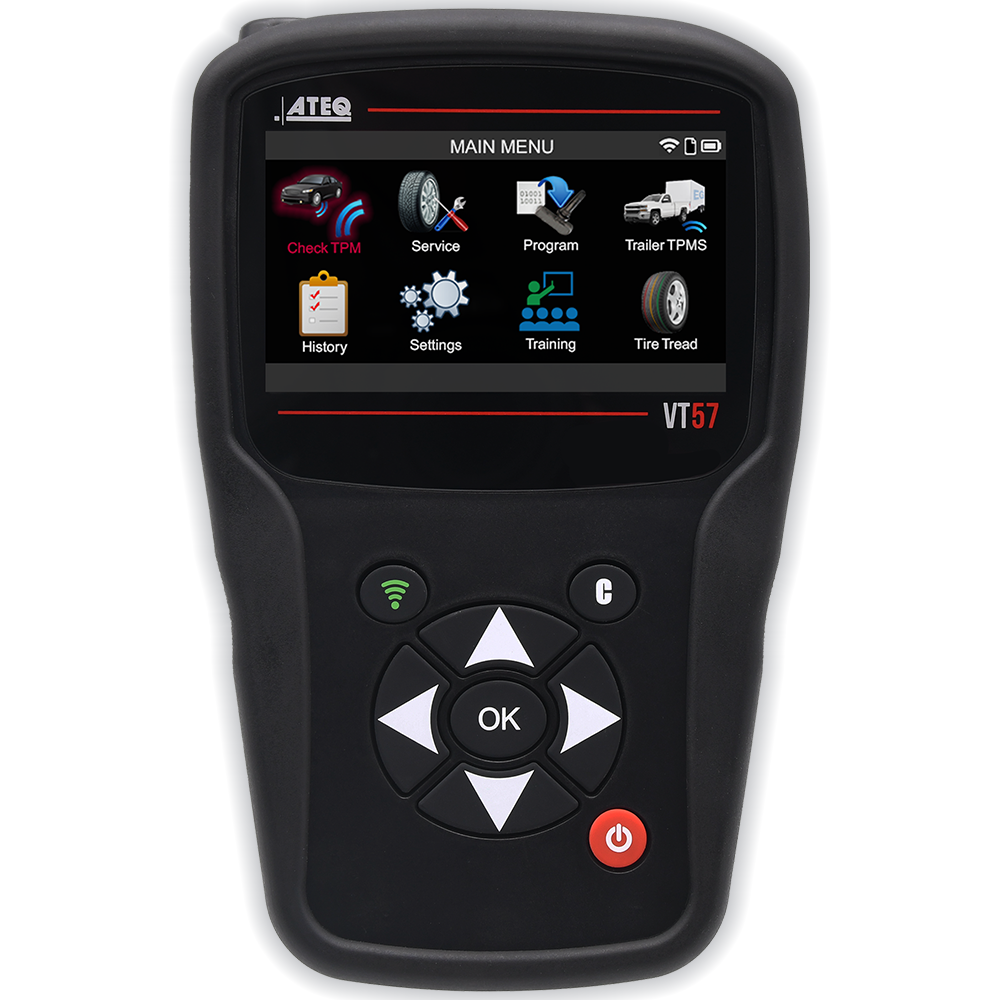 All-In-One TPMS & Tire Management Tool
Introducing the all-new VT57 with a brand new touchscreen interface, 100% OEM sensor diagnostic coverage, 90% OBD coverage, tire tread depth capturing, "Sync-ID" OBD technology and much more. Constant Live Sensor updates and the ability to connect Wi-Fi to ensure that the VT57 has the latest coverage available.
PN: 6660391 (w/OBDII)
Features
All-new updated user interface
Comprehensive make, model, year specific relearn procedures
Programs all leading aftermarket programmable sensors
TPMS reset via OBD2 on more than 90% of car models
Retrieve/Clear TPMS DTC codes
Wi-Fi and Live Sensor updating
TPMS sensor part number look-up (OE and aftermarket)
ECU unlocking for Toyota family of vehicles
Tire Tread Depth functionality (Accessory Sold Separately)
Gallery
VT57 Comparison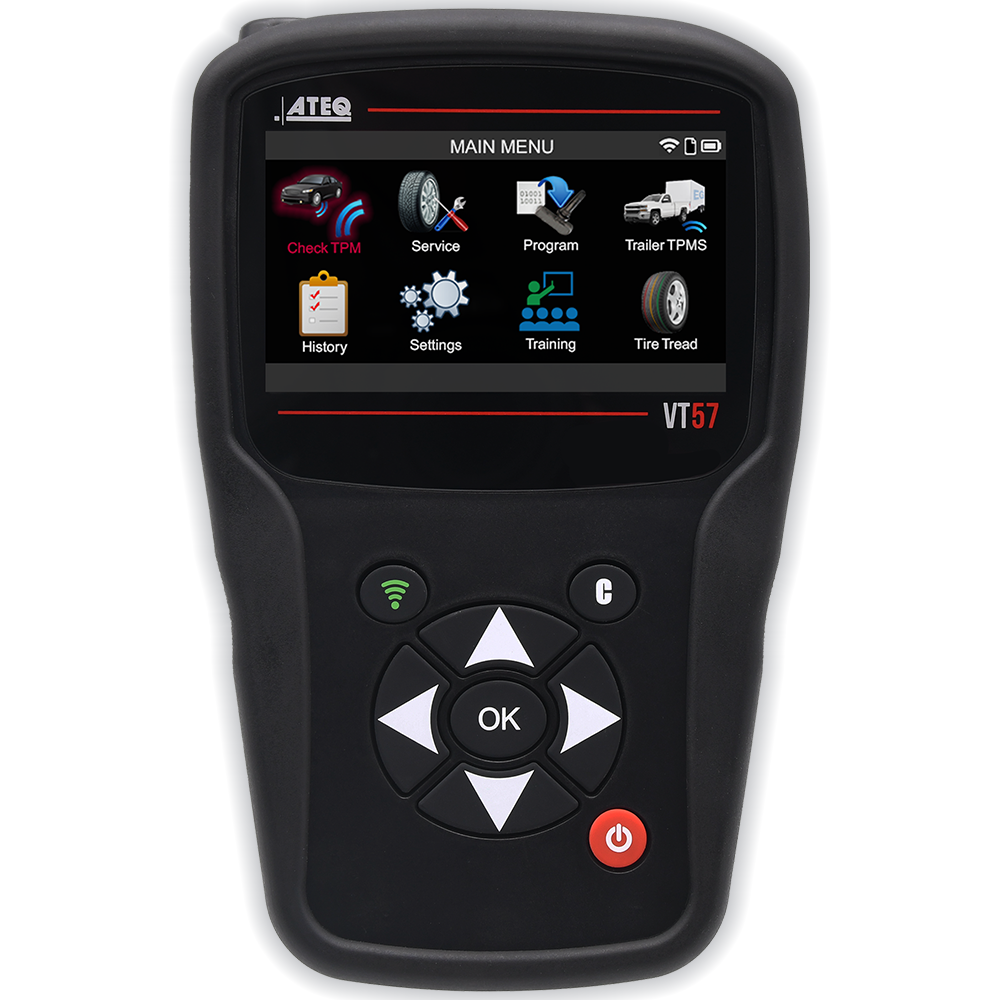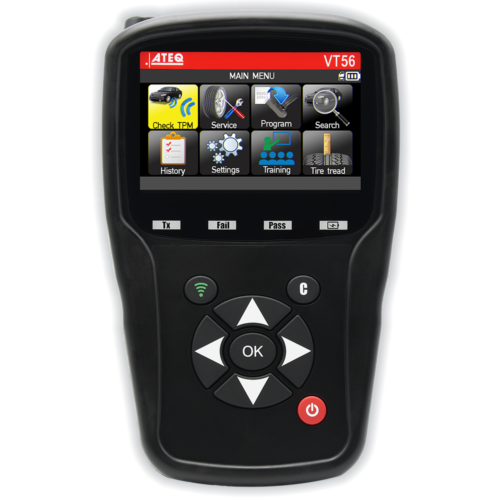 Touch-screen Interface
Make, Model, Year lookup via VIN scan
Activates all OEM sensors, displays all sensor data
Worldwide vehicle coverage, always up to date
Ability to reset vehicles via both manual and OBDII relearn
Programs all leading aftermarket sensor brands
Provides TPMS relearn procedures on-screen
Indicates OE sensor and service kit part numbers
Displays TPMS data for up to 7 tires in one screen
Supports Placard Adjustment
DOT Recording
Read/Clear TPMS DTC Codes
Tire Tread Depth Functionality
Manuals & Product Info
Manual
Need more information on how to use the tool? Check out manuals and other informational materials here.
Select language VT57
Factsheet
Here you will find various tool specifications and other helpful documents to help you get to know the tool better.