Novi, MICH. – ATEQ TPMS Tools, LC, leader of TPMS Tool solutions for the OE, Industrial and Aftermarket industries, announced the promotion of Ardit Shameti to Customer Relations & Service Manager. Shameti will continue to oversee the technical repairs team, and will additionally oversee the customer support team.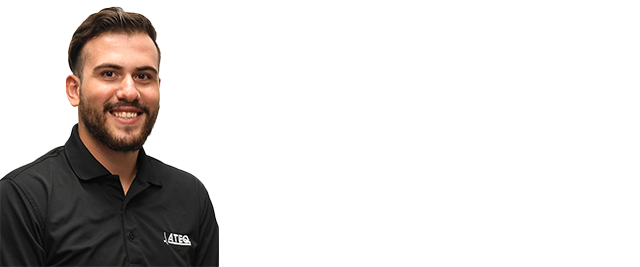 "Ardit has been a key asset to our technical support team since his arrival in 2017," stated Josh Holmes, Operations Manager. "I am excited to see him take on this new role. It will certainly be a challenge, however, his perseverance will help him succeed." 
Shameti has been with ATEQ since the Spring of 2017. He began his career at ATEQ as a TPMS technical support technician and quickly learned about the TPMS industry. Shameti's outstanding customer service skills, knowledge about TPMS, and leadership qualities make him a perfect fit for this role.   
"Since beginning with ATEQ, I have become very passionate about all things TPMS," Shameti said. "I'm determined to ensure our customer's satisfaction each time they interact with one of our support or repair team members." 
TPMS customer support is available via email at help@supporttpms.com or by phone at 888-621-8767 six days per week, Monday through Friday, 8 am – 8 pm, and Saturday, 9 am – 3 pm. 
About ATEQ TPMS Tools 
ATEQ TPMS Tools, LC is a division of ATEQ which was founded in 1975. We are the number one world supplier in the TPMS (Tire Pressure Monitoring System) field by supplying an entire range of TPM activation tools for both assembly lines and tire repair shops. ATEQ is a perseverant global family of passionate individuals who are driven by our customers to innovate industry-leading TPMS devices and technology that help suppliers and distributors worldwide.
Media contact
Lauren Hauk – Communications Specialist – lhauk@ateqtpmsusa.com