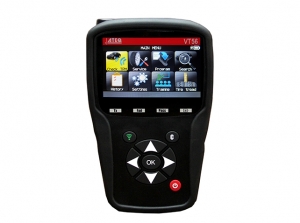 ATEQ is proud to announce the new December software release. The software update includes new OE coverage, improved programmable sensor coverage, new functionalities and corrections.
New version now available:
New content for Americas:
New 2018 coverage added: Infiniti Q70, QX30 and QX70, Lexus ES, GS and GX Series and Mercedes CLA Class models.
Updated 2017 coverage for Chevrolet Silverado, Kia Niro, Land Rover Range Rover Sport, Lincoln MKZ, Nissan Versa SL and Versa Notes, Tesla Model X and Model S, Toyota Land Crusier and Prius C.
All Dodge RAM trucks now individually listed by model: 1500, 2500, 3500, 4500 and 5500.
New aftermarket sensor updates for: Alligator Sens.It, Schrader EZ sensor, HUF Intellisens, Hamaton Upro, Mobiletron, Orange Universal, BWD Standard QWIK sensor, NAPA QWIK, Steelman Select, PDQ Programmable, MAX T.O.T.A.L., TYC sensor, and Dynamic Pro-Select.