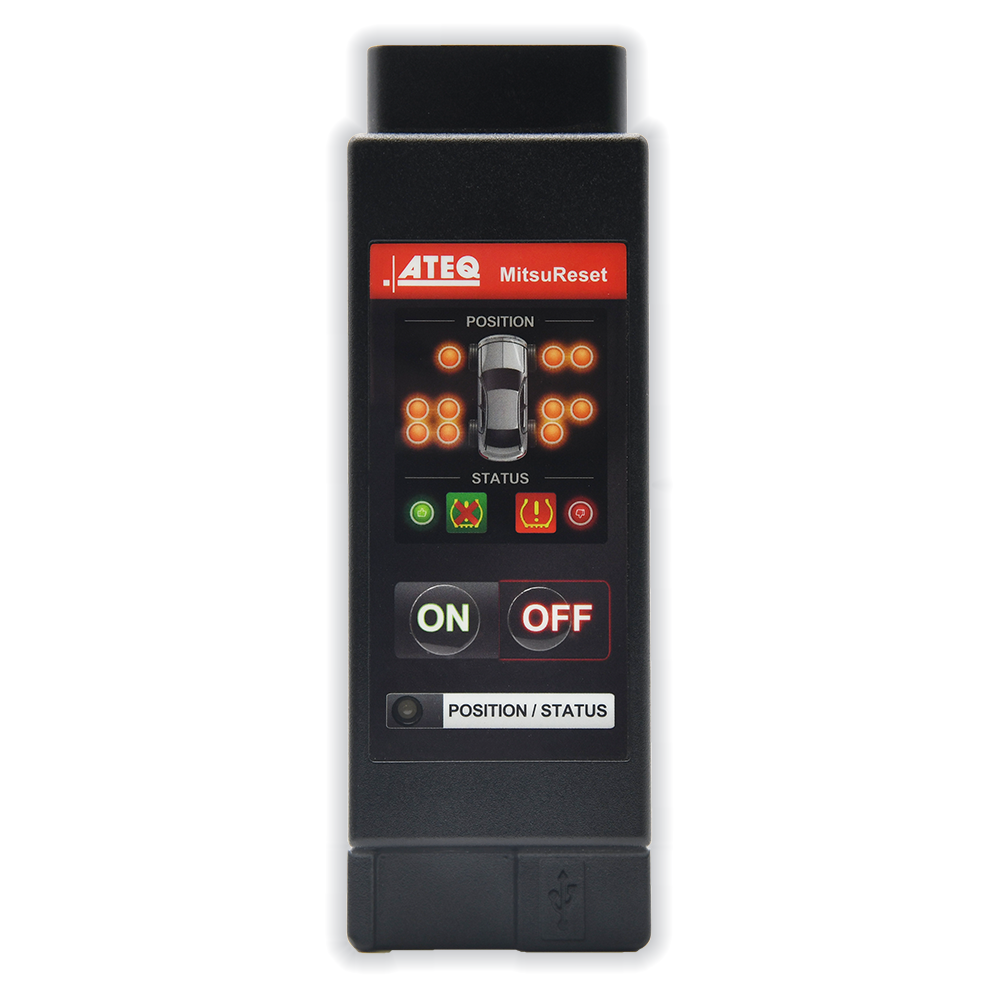 UNIVERSAL TPMS ECU RESET
The Mitsureset enables TPMS relearn mode on most Mitsubishi vehicles. When connected to the vehicle's OBD2 port, it allows TPMS sensor ID's to be written to the ECU during sensor activation.
With the Mitsureset, tire shops now have a low-cost, simple solution for performing TPMS relearns on compatible Mitsubishi vehicles without the need for a scan tool.
The Mitsureset can be used together with the ATEQ VT55 TPMS diagnostic tool, VT46 TPMS tool, VT36 sensor activation and programming tool, VT30 TPMS reset tool, the VT15 TPMS activation tool or any other trigger tool. The VT56 and VT56 SE tools do not require the Mitsureset, where this functionality is included in the tool.
Features
Puts ASX, Eclipse Cross, Lancer, Outlander, Outlander Sport, and RVR TPMS in learn mode
To be used with any ATEQ TPMS trigger or diagnostic tool
Replaces the OEM scan tool
Worldwide TPMS technical support
Manuals & Product Info
Manual
Need more information on how to use the tool? Check out manuals and other informational materials here.
Factsheet
Here you will find various tool specifications and other helpful documents to help you get to know the tool better.