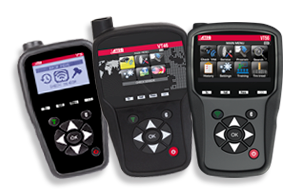 ATEQ is proud to announce the June software release for the VT36, VT46 (EU only) and VT56.
New versions now available:
* VT36, Hx1-18-05 (or higher)
* VT46, Jx2-18-12 (or higher)
* VT56, Dx1-29-14 (or higher)
New content for Europe:
* In June we've added new car models from: BMW, Mercedes-Benz, Skoda and Toyota.
* We updated the OE sensor information for car models of the following brands: Alfa Romeo, Aston Martin, Audi, BMW, Cadillac, Chevrolet, Dodge, Ford, GMC, Hyundai, Jeep, Lexus, Mazda, Mercedes-AMG, Mercedes-Benz, Opel, Renault, Skoda, Vauxhall, Volvo.
* We added new and updated aftermarket sensor coverage for: Alcar by Schrader, Alligator Sens-it, BH Sens Intellisens ECS/UVS, Hamaton EU-Pro/T-pro/Hybrid; Italmatic ltalsensor, KW Sensor, MAX T.O.T.A.L Gen II Sensor, Mobiletron Combi, Universal, Orange DirectFit EU/Universal EU, ProSens, Schrader EZ-Sensor, Unisens by repstar.
* We added new OBD coverage for: Mercedes-AMG and Mercedes-Benz.